Pirate Ship Picture Details
The main mast is a 9-foot PVC pipe wrapped in wood grain contact paper. It is secured to the ship with an upside down shower drain which is screwed into the ship base through the shower drain grating.

The grating over the cargo hold is a plastic rose trellis painted black.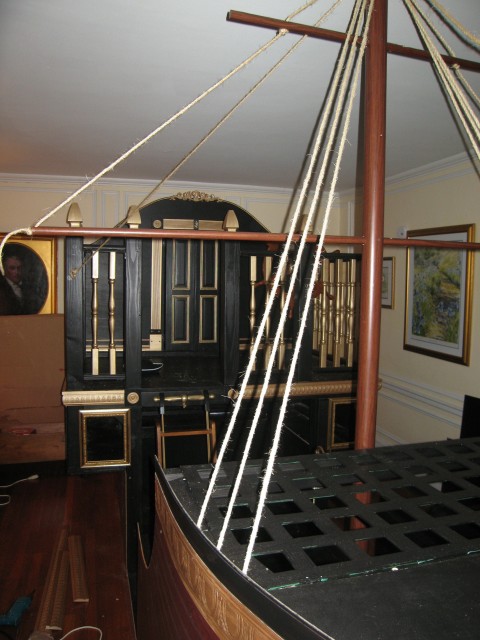 Back to the Pirate Ship Index page