Pirate Ship Picture Details
We didn't mean to make the mast literally touch the ceiling, but it made the ship feel even bigger. We told some people that it actually went through the ceiling and there was a crow's nest in the room above. We actually had them going for a minute. If the ship is used outside in the future, we will give it a proper 16-foot mast instead of its current 8-foot one.

The sail is an old painter's tarp held up with wire and then wrapped in rope for show. It didn't unfurl, but it looked convincing.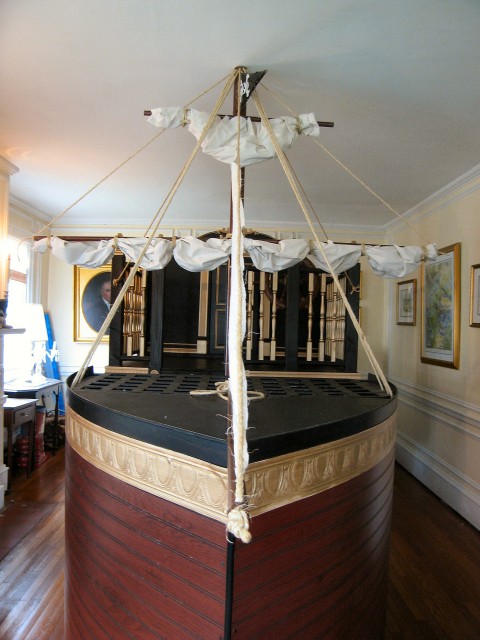 Back to the Pirate Ship Index page